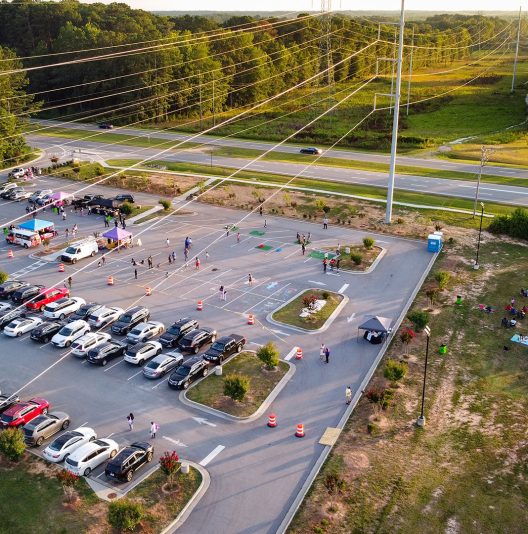 South Fulton commuters headed to work in Atlanta along SR-74 can use the Fairburn Park & Ride to share rides and connect with MARTA bus route 188.
Commuters along SR-74 and employees working for businesses in the South Fulton area now enjoy enhanced access to convenient travel options, all thanks to the Fairburn Park & Ride. Established through a collaborative effort between the City of Fairburn and The South Fulton Community Improvement District (South Fulton CID) in 2020, this commuter-friendly facility offers a game-changing solution for daily commuters, including carpools, vanpools, and MARTA Route 188 riders. Located at 8100 Senoia Road in Fairburn, this 200-space park and ride lot is accessible 24/7, making it easy for commuters to share rides and reduce the number of vehicles on the road.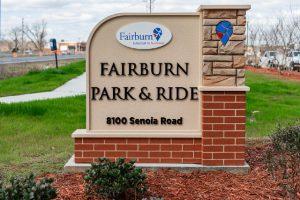 The Fairburn Park & Ride includes:
200 parking spaces, including several spaces equipped to support Electric Vehicle (EV) Charging and handicap parking.
Convenient proximity to the SR 74 and I-85 Interchange
Pickup for MARTA Route 188, which covers Oakley Industrial Boulevard and provides direct service to and from MARTA's College Park station.
Investing in Commuter Solutions to Tackle Congestion in South Fulton
The Fairburn Park & Ride was strategically established ahead of the I-85 and SR 74 interchange reconstruction project. By encouraging ridesharing and providing a reliable transportation choice, the Park & Ride aims to minimize the expected congestion during this major infrastructure upgrade.
The Park & Ride project was one of many recent infrastructure investments made possibly through the South Fulton CID, which includes self-taxing area property owners who fund similar transportation projects that fill transportation gaps and advance the area's transportation network. Learn more about the South Fulton CID here.