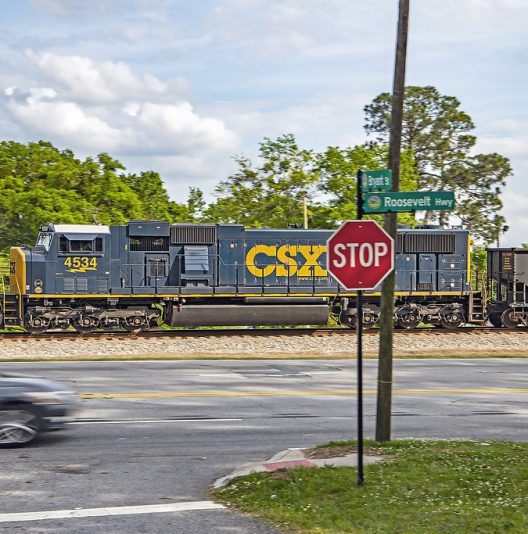 Backed by Logistics, Warehousing Businesses and Property Owners, the CID Has Its Eyes Set on Growing the Competitive Edge of Fulton

County's Southside
More than two decades of transportation advancement and innovation have transformed the southside of Fulton County, Ga., into a logistical nerve center for the state and region. Now, the group of commercial property owners known as the South Fulton Community Improvement District (CID) is pursuing an expansion to include more properties in its next wave of progress.   
"South Fulton did not earn by chance its reputation as the Atlanta region's logistics link to the world," says Joddie Gray, the South Fulton CID Administrator. "It's due in large part to our property owners' commitment through the CID to fund the critical infrastructure needed to keep pace with the  development activity happening in and around our district." 
Ever since it was first formed, commercial property owners and businesses in the CID area have relied on the CID as a key economic development tool and funding strategy. Without the CID, it would be much harder to source the match funds needed to attract transportation grant funding at the local, state, and federal levels. Even more could be accomplished in the southside through an expansion of the district.   
Coordinated Transportation Investments Earn South Fulton Communities a Competitive Edge
Twenty-plus years of coordinated transportation investments completed, and the South Fulton CID and its community partners are seeing great dividends. Today the CID has: 
A high Commercial Real Estate (CRE) occupancy rate of 96.2%; and

 

1,968 acres of land primed for development.
"Fulton County's southside too often gets overlooked or deprioritized for critical transportation projects, big and small; the CID raises the area's visibility as an investment priority within the Atlanta region," Gray explained. "The CID expansion will help us direct additional investment where our area's commercial property owners and businesses need it the most."
With a list of key district projects in hand, the CID is underway with efforts to advance and partner on major infrastructure projects, like I-85 interstate access improvements at SR-74 and separately at Gullatt Road; take care of smaller, quick response projects like sidewalk enhancements and repaving roads; and even innovative enhancements like a Freight Intelligent Transportation System. An expansion will spread the benefits of these projects to even more businesses throughout the area.  
Be Part of the Movement: Include Your Property in the South Fulton CID's Expansion
For property owners who are interested in including their property in the CID's proposed expansion, contact us.